Bolton likes to think big! In 2021, we launched ThinkBIG! (Bolton Innovation Group) to deliver results through internal expertise and vetted, accountable vendor-partners to challenge an organization's human capital status quo. Capitalizing on the strengths of Bolton's four practice areas,
Health
Retirement
Investment
Rewards
ThinkBIG! is focused on developing and deploying strategic initiatives that are critical to any organization that wants to make its continued investment in health benefits, compensation, benefits administration, retirement plans, member engagement, member retention, and data management/analytics relevant and sustainable.
Strategic Initiatives
Healthcare is like oxygen. Everyone needs it. But access is getting harder and harder to consistently achieve. According to the Health Resources & Services Administration, many areas of our country are designated as "medically underserved" based on the lack of primary care and mental health practitioners to support the population. Nationally, the average time it takes to secure a non-sick visit with a primary care provider is 56 days, and the average time spent between patient and provider is less than 15 minutes per visit. Poor access to primary care and inadequate appointment time does not allow providers to deliver effective preventive care and chronic condition management.
But there is an answer through virtual and in-person Advanced Primary Care and mental health solutions integrated with an organization's carrier to deliver unprecedented access to care for adults and children. The advent of third-party Advanced Primary Care companies may be one of the most practical innovations in the employer market in the last decade. Held accountable to utilization, patient experience, outcomes, and return on investment, Advanced Primary Care organizations are positioning themselves between employers and health systems to deliver exceptional access and true patient experience. An example of key benefits include:
Availability of same-day/next-day appointments ranging from 30-90 minutes
24/7/365 access
Ability for patients to schedule appointments in-person or virtually for both primary care and mental health services
Coordination and management of all referrals, including local physicians and health systems
A care team that uses actionable data to proactively care for and engage patients based upon their individual care plans and that fills unmet gaps in care
Financial performance guarantees aligned with employers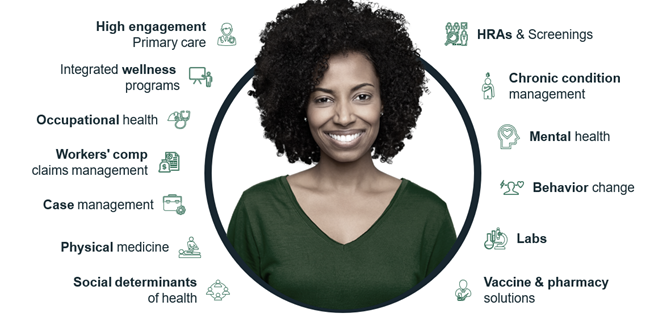 Contact Us
Our workforce is changing. Demographically there are not as many young people coming into the workplace. This challenge coupled with people generally living longer is creating new opportunities and problems, and many organizations are not adequately preparing for trends that include:
In the next 20 years, the number of people aged 65+ is set to increase by 600 million reaching 1.3 billion, or 22% of the global population
The U.S. Bureau of Labor Statistics estimates that by 2024, a quarter of the workforce will be over the age of 55, a third of which will be 65+
Throughout the labor force, individuals are seeking to remain working until older ages in both the public and private sectors of the economy
At ThinkBIG! we believe many employers need older workers to keep working due to a diminishing younger talent pool. They also need creative plan designs to attract and maintain young talent. Areas of consideration include: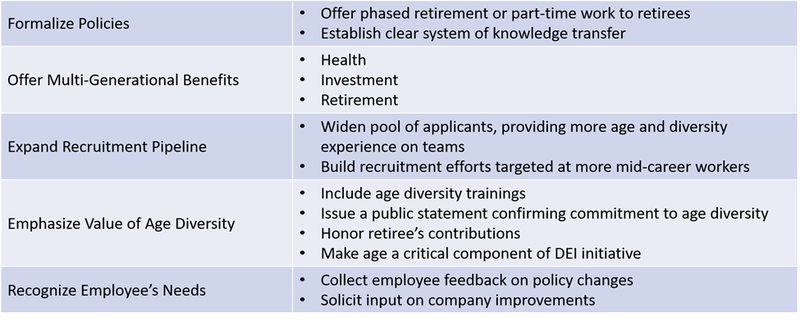 Contact Us
Data has always been important to managing any organization. With the focus on cost transparency, equity, access, and outcomes, it has never been more important to own your own data. The 2021 passage and implementation of the Consolidated Appropriations Act (CAA) creates new risks and opportunities for multi-employers and commercial employers who insure their health benefit plans under the Employee Retirement Income Security Act of 1974 (ERISA). The CAA mandates multi-employer/employer access to new and critically important insights into the prices they are paying for member health care services--details you have most likely been unable to previously obtain from vendors to whom you pay millions of dollars each year to negotiate provider and pharmacy contracts on your behalf.
At Bolton, we utilize a health plan Data Activation Hub to map all data sources into one repository that is normalized and then exported into any number of analytics tools that you select as the best analytics platform for your organization. These analytics tools have not only been vetted by the Bolton team, we have experience with several of them based on current client utilization. This process will provide you ultimate transparency, and will allow you to own your data into the future, regardless of changing medical carriers, PBM's, point solutions, etc. Now that you own it, there are extensive opportunities to use this treasure trove of information to make logical and informed decisions to offer superior benefits at reasonable costs that will support the needs of your members and their families.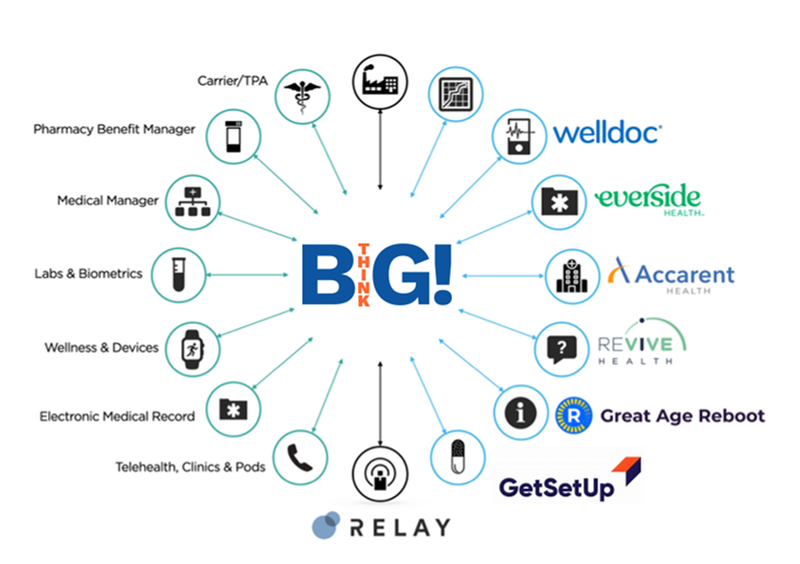 Contact Us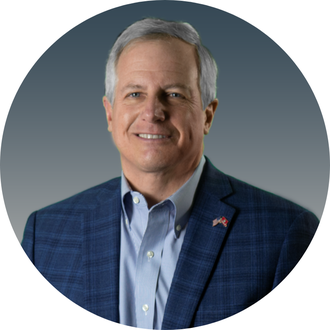 Stuart Sutley is the Practice Leader of Bolton Innovation Group (ThinkBIG!) and consults for large employers and multi-employer groups to manage current and future workforce risk.
Stuart joined Bolton with 20+ years of experience in various business development and corporate engagements focused on population health. He has expertise and passion in member engagement, analytics, advanced primary care and mental health solutions, and workplace longevity initiatives.
After completing a four-year tour in the United States Marine Corps, Stuart spent the first decade of his career in leadership roles in several manufacturing operations. Experiencing the unsustainable cost impact of increasing premiums led Stuart into the healthcare field with a vision to assist organizations in managing all costs associated with member health and well-being.
Prior to assuming the role of Practice Leader for ThinkBIG!, Stuart was a business development consultant for Johns Hopkins HealthCare Solutions with a focus on Johns Hopkins' onsite health clinics, mental health and chronic condition management programs, and the Johns Hopkins ACG population health analytics software. Under Stuart's direction, ThinkBIG! works directly with Dr. Mike Roizen, Emeritus Chair of the Cleveland Clinic Wellness Institute, on impacts of longevity through Dr. Roizen's company Great Age Reboot.
Stuart received his MBA from Capital University in Columbus, Ohio and has a B.A. from the University of Virginia. He completed a Harvard Business School Executive Education program in behavioral economics in the fall of 2022.
Contact Stuart:
Stuart Sutley, MBA
Practice Leader
Bolton Innovation Group
410.409.1121