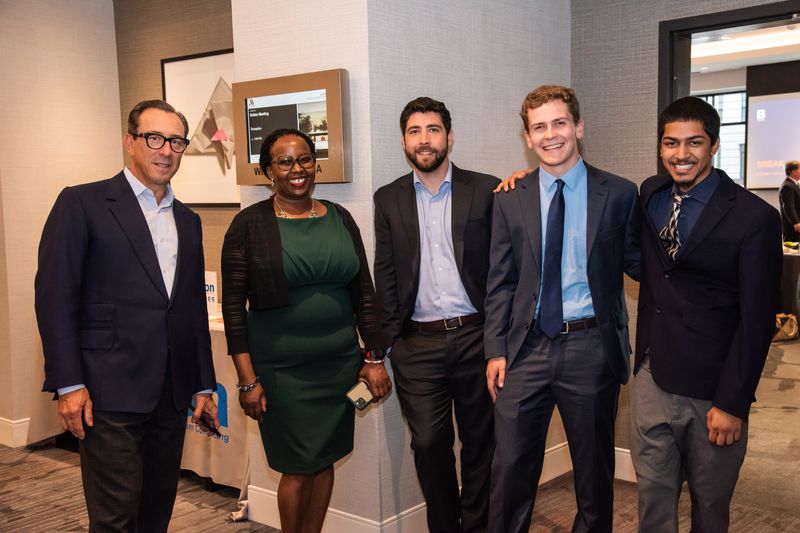 Working at Bolton
We are dedicated to attracting the best talent and providing an organization of continuous learning, professional mastery and integrity so that our team reaches their full potential and can make the biggest impact where they live, work and play.
About Us
Culture, Values
Bolton's Vision: To inspire individuals to live more healthy, productive and financially secure lives within their communities.
We embrace the pursuit of continuous learning and constant improvement. We believe that everyone achieves more through healthy collaboration and teamwork. We are intentional in our actions and insist on the highest standards. We empower everyone to deliver the best in all they do and hold ourselves accountable for the results. We promote a culture of fun, health and living well.
A History of Bolton
1981

The beginning. Robert (Bob) Bolton starts Bolton & Associates Actuaries & Consultants, Inc. The newly formed company has an office in the Teacher's Building located next to lake Kittamaqundi in Columbia, Maryland. Bob's paramount clients are the Park Sausage Co., Maryland MTA, and the Baltimore Orioles.

1982

Bolton & Associates begins to grow. Bob now has 4 employees, including Charles Blazek III, MAAA, EA.

1985

Bolton & Associates moves to the city. The young company has more than doubled in size (now with 10 employees), and Bob Bolton makes the strategic decision to move the office to a brownstone located at 16 East Eager Street in Baltimore City.

1986

The first merger occurs. Bolton & Associates has been doing some health & welfare consulting, but the strength is the pension actuaries. Bob makes another strategic decision to merge with Charlie Offutt, president of the Offutt Group, and form Bolton Offutt, Inc. This union represents the expansion of Bolton's Health & Welfare consulting division.

1989

Another merger. Dick Donovan joins the firm, and the corporate name becomes Bolton Offutt Donovan, Inc. The addition of Mr. Donovan strengthens our Executive Compensation expertise.

1994

Change is in the air. The Investment Consulting Group (ICG) is formed. Charlie Offutt leaves the firm; the corporate name remains unchanged. Ross Coffey, CEBS is hired as Director of our Health & Welfare division.

1996

Thomas Lowman, FSA, joins the firm. The hiring of Mr. Lowman enriches our actuarial expertise as well as expands our public sector clientele. Tom is also the key player in acquiring our first Pension Benefit Guaranty Corporation (PBGC) contract.

2003

Washington D.C. Office Opens.

2004

Back to the beginning. Dick Donovan retires, and Bolton Offutt Donovan, Inc. becomes Bolton Partners, Inc.

2010

Northeast expansion. Bolton Partners acquires Stephen R. Thomas Actuarial Associates, a New Jersey based employee consulting firm. We open our Philadelphia office shortly after the acquisition.

2014

President of the Company's Investment Consulting Division, Carol Boykin, CFA, resigns to take the position as Representative of the Secretary-General for the investment of the assets of the United Nations Joint Staff Pension Fund. She will be responsible for the investment of the U.N.'s $55 billion defined benefit plan.

2013

Bolton Health Actuarial, Inc. (BHA) is established. BHA provides health actuarial consulting services to health plans, insurers and federal and state governments. BHA is retained by CMS (Center for Medicare and Medicaid Services).

2016

A New Location. Bolton Partners, Inc. headquarters relocates from the Transamerica Tower to our current location at 36 S. Charles Street. Geoff Adams and James Downing join the firm.

2017

Remembering. Our dear friend and colleague, Donald Lybrook, passes away unexpectedly.

2018

Refresh & Reload. A new corporate identity is launched including a name change from Bolton Partners, Inc. to Bolton and a new website at BoltonUSA.com.  Ellen Kleinstuber and Jim Ritchie join the firm.  The Bolton Cares Committee is formed and begins to carry out its mission of strengthening the communities in which we do business by encouraging employee volunteerism and financial support.

2019

The Future is Bright: Christopher Bolton assumes the role of Chief Administrative Officer, James Downing assumes the role of Chief Operating Officer, Ellen Kleinstuber is named Chief Actuary and Geoff Adams takes on a practice leadership role as President of Bolton Health. Our multi-employer health team expands and Bryan Mahady assumes Practice Leader role.  Tom Vicente joins the firm.

2020

Persevere.  In the midst of a pandemic, Bolton successfully navigates new working environments and takes proactive steps to maximize the safety and well-being of our employees while continuing to remain focused on ensuring the continuity of service to our clients.

2021

Bolton Rewards is established. Bolton announces the acquisition of RSC Advisory Group. RSC founding partners, Dan Ripberger and Scott Schreiber join the firm to lead the new Bolton Rewards Practice.

2022

James E. Downing, Jr. is appointed as Chief Executive Officer, succeeding Robert G. Bolton who has held the position since the company's founding in 1981. Mr. Bolton continues to serve as Chairman of the Board of Directors.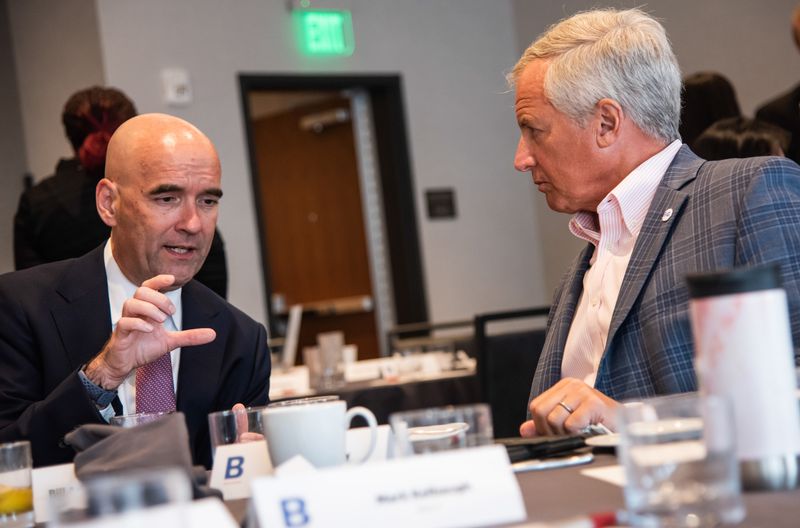 Benefits
Comprehensive Benefits Package
Our benefits include health, dental, vision, short & long-term disability insurance.
401(k) Program
Bolton offers a 401(k) program with a generous matching contribution policy.
Tuition Reimbursement
Bolton reimburses for eligible job-related expenses for degree programs.
Employee Assistance Program
Bolton offers a free Employee Assistance Program that provides confidential counseling, work/life services and legal consultations
Flexibility
Bolton offers flexible work schedules and the capability to work from home when the need arises.
Other Perks
Some of our other great perks include: modern offices, a monthly health club stipend, generous paid time off and monthly employee birthday and anniversary celebrations.
Federal Transparency in Coverage Rule
This link leads to the machine-readable files that are made available in response to the federal Transparency in Coverage Rule and include negotiated service rates and out-of-network allowed amounts between health plans and health care providers. The machine-readable files are formatted to allow researchers, regulators and application developers to more easily access and analyze data.
Current Openings
Bolton has over 100 employees combined in our 6 locations. Due to our size, we offer a dynamic work environment with minimal amounts of bureaucracy and red tape. We have a unique and intriguing client base that spans public sector, multiemployer, and corporate landscapes. Employees are placed in the best area to succeed and are held to high industry and ethical standards.

Bolton Partners, Inc. is an Equal Opportunity/Affirmative Action employer. All qualified applicants will receive consideration for employment without regard to race, age, color, religion, creed, sex, sexual orientation, gender identity, national origin, disability, or protected Veteran status.

View our current openings here.
Join the Bolton Team
Bolton is always looking for talented people and is always accepting resumes. Please click on the link below to submit your resume.  

If you are an individual with a disability and require a reasonable accommodation to complete any part of the application process, or are limited in the ability or unable to access or use this online application process and need an alternative method for applying, you may contact 667-218-6939 or mgreeson@boltonusa.com for assistance.