Presented by Bolton Health
During this interactive session, we summarize key provisions of the Maryland Time to Care Act (TTCA) and respond to your questions on relevant topics including:

• Important details of the Time to Care Act, such as eligibility provisions and required benefit payments
• Key milestones and deadlines for employers
• Potential costs to employers and employees
• Positives and negatives for different employer strategies to comply with TTCA
• Potential changes being considered by the Maryland Legislature in the 2023 Session
---
Event Details
Zoom | Thursday, May 4, 2023 | 10:00 a.m. to 11:00 a.m.
---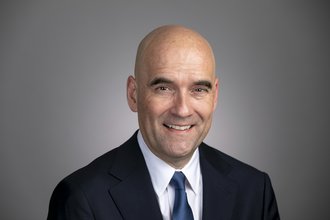 David Johnson
Public Sector Practice Leader
Bolton Health
David Johnson is a Vice President and the Public Sector Practice Leader for Bolton. He leads the firm's work with a variety of governmental and other employers, helping ensure client teams deliver client-focused, innovative solutions to the organizations we serve. With over 30 years of consulting and leadership experience, he brings practical knowledge and strategic insights to help clients address their most pressing benefits, compensation, and other human resources challenges.