Presented by Bolton Investment
With an everchanging landscape, from rising interest rates and high inflation, the lasting impact of COVID-19, and the implementation of SECURE 2.0, how should employers examine risks and plan for the years to come? Join Bolton for this three-part lunch seminar to learn more.
---
Event Details
Thursday, March 2, 2023 | 11:00 a.m. to 2:30 p.m.
The Hotel at Arundel Preserve
7795 Arundel Mills Blvd
Hanover, MD 21076
Driving Directions
---
Agenda
11:00 a.m. Registration
11:25 a.m. Welcome
Provided by Gio Forte, Bolton Investment
11:30 a.m. Show Me the Money (Supply)
With Dr. Anirban Basu, facilitated by Stuart Sutley, Bolton Innovation
Soft landing?  Something harder?  Whither inflation?  This presentation will supply an in-depth analysis of the major factors shaping economic outcomes, including central bank policymaking, worker attitudes, business confidence, and geopolitics.  It will then turn toward a forecast for the year to come, highlighting the major risks that economic stakeholders will likely encounter.
12:15 p.m. Lunch
12:30 p.m. Regime Change and What to Do About It
With Chris Dillion, facilitated by Jim Ritchie, Bolton Retirement
Covid-19 not only brought the world to its economic knees but also served to interrupt the elongated economic and investment cycle that existed before. While China's recent "reopening" gets the world one important step further toward putting the global pandemic in our collective past, the prospective investment environment looks to be unique relative to the one that was left in late 2019. Higher inflation, reconfigured supply chains, and a scale of domestic labor strength that hasn't been seen since the early 1980s, for example, all represent considerations for today's investor. In contrast to a world where the classic 60/40 portfolio construct was more than enough to satisfy investors, a "need for agility" has emerged on the other side of Covid-19. Please join T. Rowe Price for a discussion on the developing investment opportunities that exist in today's dynamic global capital markets.
1:15 p.m. Secure 2.0 for Plan Sponsors
With Sue Walton, facilitated by Mike Beczkowski, Bolton Investment
The SECURE 2.0 Act of 2022 builds on the improvements made by the Setting Every Community Up for Retirement Enhancement Act (SECURE Act) of 2019 with more than 90 changes affecting qualified retirement plans, IRAs, SIMPLEs, SEPs, ABLEs, and 529 plans.
2:00 p.m. Networking & Closing
Provided by Gio Forte, Bolton Investment
---
Speakers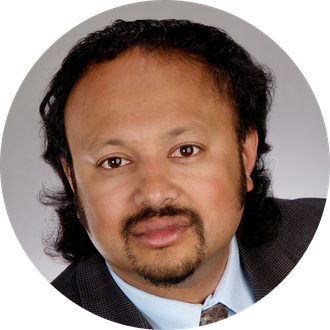 Dr. Anirban Basu
Chairman & CEO
Sage Policy Group, Inc.
Anirban Basu is Chairman & CEO of Sage Policy Group, Inc., a Baltimore-based economic and policy consultancy he founded in 2004. He serves the Chief Economist function for many organizations, including the Maryland Bankers Association and Associated Builders and Contractors. The Baltimore Business Journal named him one of the region's 20 most powerful business leaders in 2010. In 2022, he entered the Daily Record newspaper's Circle of Influence. He is the Distinguished Economist in Residence at Goucher College, where he teaches History of Economic Thought. He holds four graduate degrees, including a J.D. and a Ph.D.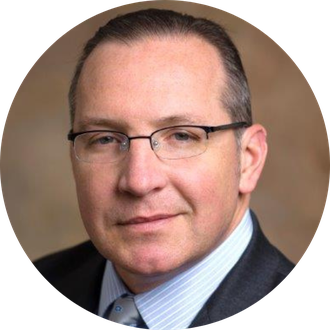 Chris Dillon
Investment Specialist, Multi-Asset Division & Vice President
T. Rowe Price
Chris Dillon is an investment specialist in the Multi-Asset Division. He is also a vice president of T. Rowe Price Group, Inc., and T. Rowe Price Associates, Inc. Chris's investment experience began in 1993, and he has been with T. Rowe Price since 2006, beginning in the Fixed Income Division. Prior to this, Chris was employed by PNC Advisors as an investment advisory research consultant. He also directed fixed income management research with Smith Barney Consulting Group. Chris earned a B.A., cum laude, in history/economics from the University of Delaware and an M.B.A. from Wilmington University. He also has earned the Chartered Financial Analyst® designation.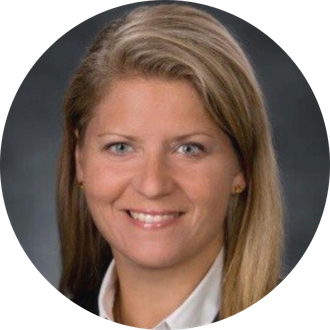 Sue Walton
Senior Retirement Strategist
Capital Group
Sue Walton is a senior retirement strategist at Capital Group, home of American Funds. She has 25 years of industry experience and has been with Capital Group for seven years. Prior to joining Capital, Sue was a director at Towers Watson Investment Services. Before that, she was an investment consultant at Mercer Investment Consulting and Ellwood Associates. She holds an MBA from DePaul University with a concentration in finance and a bachelor's degree in business administration, economics, and international business from Marquette University. Sue is based in Chicago.
---